Today we find ourselves in an unfamiliar and uncomfortable time. What we do during this situation may very well dictate our future and that of our companies. A successful business leader could use this moment to build and improve his/her team. Identifying and recruiting great team members is a process that takes time: time that is well worth the payoff. Many companies that rely on Aspen Search Group and Michigan Staffing. Their open temporary and direct positions are "getting ahead" by charging us with several new contract and direct search assignments.
R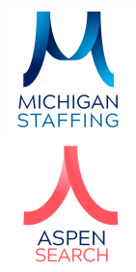 ight now is the perfect time to leverage your search for the talent you need to build and strengthen your teams.
Not only is it a good time for you to re-examine your team, but it is also a time when many companies that are in need of contract and direct employees need to find talented professionals who are thinking about their careers and their next steps.
As an essential services company, we work every day with companies that are in immediate need of temporary or contract employees to support their operations during this health crisis. Clients are interviewing by phone, WebEx and Skype knowing that they will be that much further ahead of having talent in place or, at a minimum, in the pipeline when this crisis passes.
If you or anyone you know needs assistance finding talent on a Direct Hire or Contract basis, please reach out.   We are here to help!