What are the business advantages of a more diverse workplace?
Michigan Staffing actively works with companies and organizations to offer staffing solutions that make a difference and stand apart. We think of ourselves as problem solvers.  We work to continually improve the bridge between people – the people hiring and the people seeking opportunities – with the goal being improving client productivity and employees' lives.
One of the solutions we focus on is building a multicultural workforce.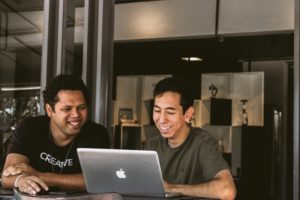 Besides sounding like a good goal, why does it make a positive difference for workers as well as businesses?
First, consider some statistics about the U.S workforce population:
According to ZipRecruiter, 86% of job seekers consider workplace diversity an important factor
An Accenture survey found that 70% of Millennial respondents would rather buy from a brand that demonstrates inclusion and diversity.
McKinsey research found that companies in the top quarter for gender diversity are 21% more likely to enjoy above-average profitability than companies in the bottom quartile – and that companies with an executive team that's diverse in terms of gender and ethnicity outperform others in terms of profit.
According to the National Center for Public Policy and Education, the white working-age population in the U.S. workforce has changed from 82% in 1980 to 63% in 2020 – with the non-white portion of the workforce doubling and Hispanic portion tripling over the same 20-year period.
At the same time, the largest portion of the white population is aging – in fact, the only age level in which whites would outpace minorities in population growth is among those reaching retirement: ages 65 and older.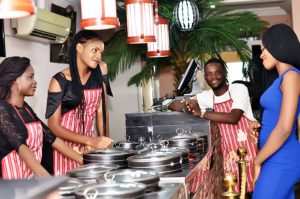 So, while the statistics should prompt us to think about the impact on our careers and businesses, any organization starting down the path of building a more diverse organization needs to know how it provides them with an advantage.
These are some of those advantages:
Overall increased creativity thanks to differences in backgrounds and experiences. This can mean a competitive advantage
New ideas and different points of view translate into increased productivity and new approaches to work – potential improving morale and, as a result, profitability
A more understanding and respectful place to work – translates into better customer service
Better recruiting and lower turnover due to a positive reputation and a great workplace culture. Companies known to treat employees fairly no matter their gender, age, race, orientation, or physical limitation are thought of as great places to work
More growth opportunities for employees (culture, language, music…)
An overall advantage in an increasingly global business world. Whether you do business internationally or not, technology is increasingly connecting the whole world. Companies that are not inclusive are also not global
The professionals at Michigan Staffing are experts at workplace diversity strategies. Please contact us to learn more about how we can help you succeed.