The COVID-19 pandemic presents some big challenges for business owners and managers. One of the biggest is building an agile team. The right combination of full-time, part-time, contract, on-site, and remote workers may be the key to your company's continued success.
What is an agile team?
"Agile" is a way to describe a team – or a company – that can quickly and efficiently respond to changes

in customer needs, employee needs, and the demands of the economy. As an example, Michigan Staffing works with many companies in the automotive industry. Their ability to jump from car parts production to ventilator production is a great example of success. The ability to shift quickly is a testament to a structure and a leadership approach that can withstand dramatic change.
Agile teams require people who can innovate, who can adapt to a changing environment, and who can focus on what is really important. Organizations and individuals without those qualities invite chaos.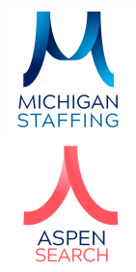 Supporting such an environment relies on experienced HR professionals. From recruiting to paperwork and training, there are a great number of factors involved in ensuring the success of each person who contributes to a successful agile team.
The professionals at Michigan Staffing and Aspen Search Group have the experience to make your team more agile and your business more successful by recruiting just the right talent.
The professionals at Michigan Staffing are experts at helping clients build great teams. Please contact us to learn more about how we can help you succeed.