As a business leader, I can attest to the fact that this year brings more challenges as we try to plan for the future. News about the pandemic changes quickly, making it difficult for business leaders and doubly difficult when dealing with people and their health and well-being.
Of course, doing nothing is not an option for any of us.
A recent Harvard Business Review article on "Future Proofing Your Organization" caught my eye because, no matter what the future holds, we have an obligation to do our best to be prepared. The articles offered good advice for all of us as we get ready for 2022:
Fewer numbers of a company's employees are focused on the tasks that will drive future success for the organization.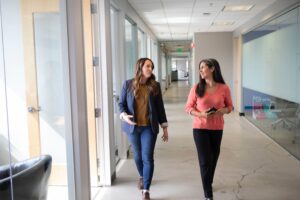 Post-pandemic, we need to re-think what it means to work productively and focus on the skills that will be required to succeed in an increasingly tech-enabled future. This shift will drive workforce development as well as recruiting efforts in companies that do well.
More than 60% of a company's future roles can be filled by current employees, assuming that adequate programs are in place.
In a changing world of work, traditional employee-assessment tools are challenged to identify the employees who can successfully assume new tasks.
New tools and techniques driven by behavioral science can help leaders better understand how employees with potential can become great – the right training can help create the right team member. All of this requires new thinking about the role and value of ongoing coaching and training.
Leading companies invest in technology and tools that can reskill workers instead of replacing them.
Post-pandemic, promoting and recruiting people comfortable with the new normal will be a must.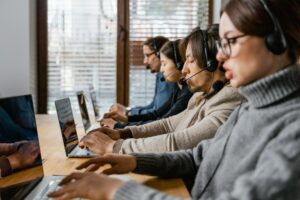 Smart companies will leverage technology to do this or be left behind.  While it can be tempting to slash training and development budgets during a crisis – just the opposite will allow for the reskilling of current staff.
The New Normal means that more people will transact and work in the virtual world.
Example: USAA member service representatives handle more than 5 million claims each year. USAA leaders have taken steps to ensure that service representatives are supported by machine-learning algorithms that use artificial intelligence to more accurately and efficiently estimate the extent of vehicle or property damage.
Great Place to Work recognized USAA as one of its best workplaces on the basis of employee advocacy. As important, USAA expanded its market share in insurance and financial services with military personnel and their families from 63% in 2010 to 75% in 2019.
By 2030 Millennials will make up 75% of the workforce, according to the U.S. Bureau of Labor Statistics.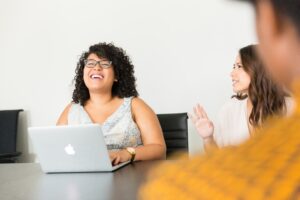 The last few years have made many of us want the same things that we attribute to Millennials: flexible schedules, diversity in the workplace, and more meaningful engagement.
Successful organizations will make an effort to create and encourage a workplace that has more than free coffee – coming out of a Pandemic and, perhaps, coming back to the office – people want more: a real connection to each other, a purpose that means something to them and a reason to show up and do great work every day.
We recruit, prepare, and retain great talent. 
If you'd like to know more about how we can help you find the people who will contribute to your success, please contact me directly.
Francy