As business leaders, we must recognize, applaud, and reward the people who are so critical to keeping our businesses operating: there are more than 22 million administrative professionals in the U.S. and, I believe, they deserve much of the credit for the success that we all enjoy.

Apparently, many business leaders agree! Research from the Society for Human Resource Management (SHRM) shows that administrative professionals are highly valued team members.
Many successful organizations rely on these behind-the-scenes workers who keep offices and warehouses running efficiently by organizing and coordinating the work of their team members. Their talents, when properly made use of, include a wide range of responsibilities and demand varied skill sets:
Technical Expertise: including mastery of cloud-based systems, virtual meeting and collaboration platforms, payroll, and financial software. In addition, familiarity with and the ability to manage social media helps keep an organization up to date and competitive.
Business Savvy: the best administrative professionals will have experience in and an understanding of your specific industry. An awareness of industry trends and the ability to make recommendations based on such insights elevates the administrative skill set to one that is strategic and highly valued.
Communication and Emotional Intelligence: administrative professionals are the go-to people in an organization and, as such, need to be masters of effective communication. And as new situations arise in the workplace, administrative pros who can work with others in an even-handed way contribute to a better workplace for all.
Organization: making sure that a business runs smoothly requires time management, people management, and an ability to work in an orderly, predictable, and reliable fashion.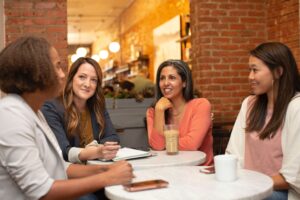 Showing some appreciation for what these professionals contribute goes a long way. Taking someone to lunch, calling them out for doing the right thing, or offering some time off, all convey the value you place on the role of these valued professionals!
We are here to help you with your Administrative Staffing needs. If you'd like to know more about how we can help you find the people who will contribute to your success, please contact me directly.
Francy